historicity is a new series of audio walking tours, which explores how cities got to be the way they are – starting with London and Tokyo.
WRITER AND PRESENTER: Angus Lockyer
PRODUCER: Jelena Sofronijevic
Follow historicity on Instagram: instagram.com/WALKHISTORICITY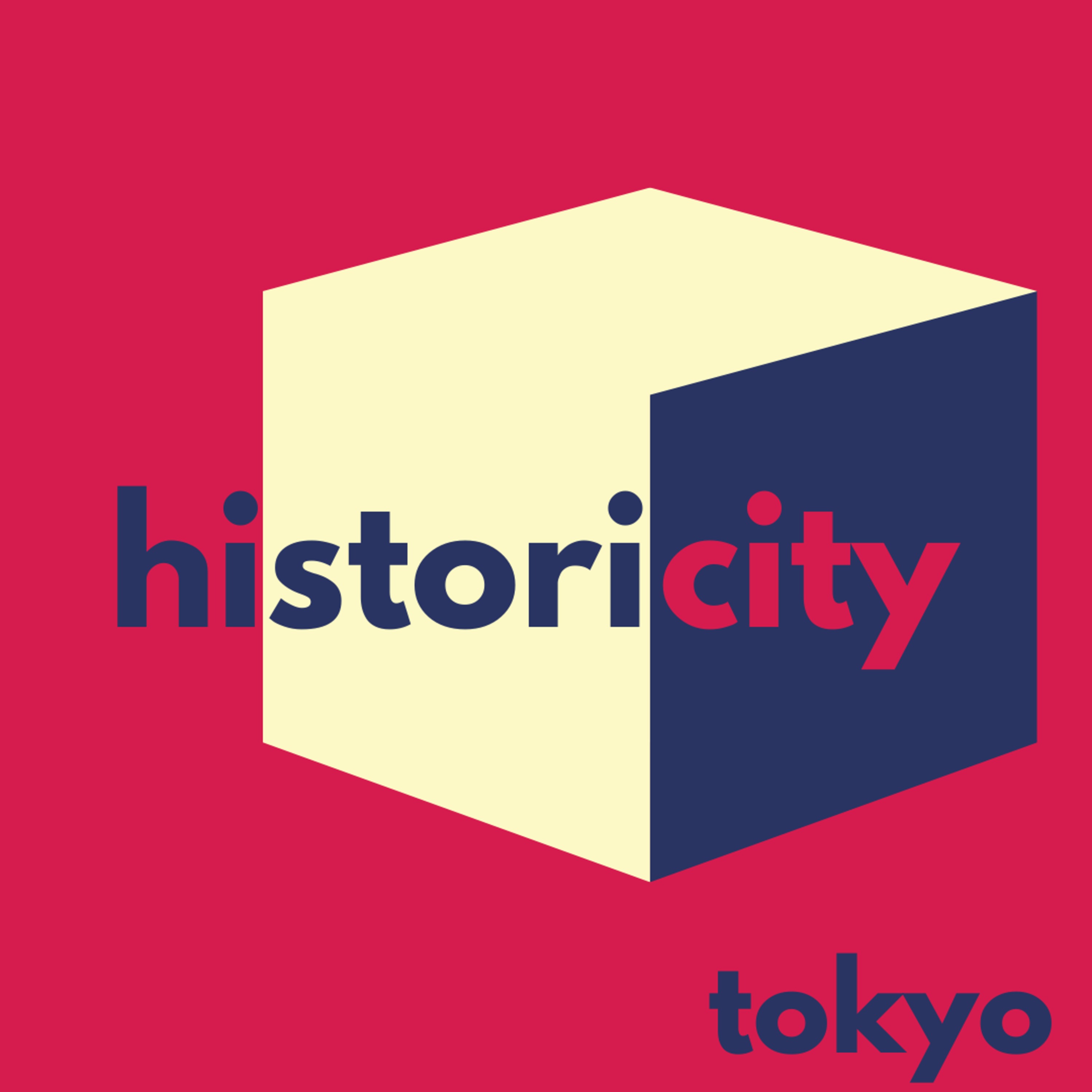 WAVE: Currents in Japanese Graphic Arts at Japan House London (2023) (EMPIRE LINES x historicity Tokyo)
In this bonus episode of EMPIRE LINES, brought to you with historicity Tokyo, Japan House London curator Hiro Sugiyama, and contemporary artists Tsuzuki Mayumi and Suga Mica, ride the great waves of Japanese graphic design, commercial illustration, and counterculture, from the 1980s to now.
Heta-uma – meaning bad but good – was an accidental art movement. A kind of 'anti-illustration', heta-uma rocked the established conventions of Japanese art, coinciding with the economic boom of the 1980s. Emerging in the underground manga magazine GARO, and manifesting in posters and adverts, pop art and animation, heta-uma challenges what is 'ugly', 'beautiful' or skilled art – as well as what 'subcultures' mean in the context of a global mainstreaming in Japanese art, embodied by Hokusai's The Great Wave.
Hiro Sugiyama, artist and co-curator of WAVE, has brought the annual exhibition in Tokyo to Japan Houses in San Francisco, Sao Paolo, and London. From his training at Yumura Teruhiko's Flamingo Studios in Shinjuku, we return to the city's Inari shrines with the surrealistic paintings of Suga Mica, and Showa period traditions with Tsuzuki Mayumi. Both artists also detail the long role of women artists in commercial illustration, the two-way exchanges between Japanese and Western European art traditions like 'superrealism' and 'hyperrealism', and how contemporary Japanese artists take as much from the concept of haziness (morotai), as David Hockney and the films of David Lynch.
WAVE: Currents in Japanese Graphic Arts runs at Japan House London until 22 October 2023.
For more, you can read my article in gowithYamo: https://www.gowithyamo.com/blog/wave-currents-in-japanese-graphic-arts-at-japan-house-london
This episode was produced in collaboration between historicity Tokyo and EMPIRE LINES, a podcast which uncovers the unexpected, often two-way flows of empires through art.
WITH: Hiro Sugiyama, artist and a curator of WAVE. Tsuzuki Mayumi and Suga Mica, contemporary artists based in Japan. Eyre Kurasawa and Bethan Jones are interpreters based in London.
ART: 'WAVE: Currents in Japanese Graphic Arts (2023)'.
IMAGE: Installation View.
PRODUCER: Jelena Sofronijevic.
Follow EMPIRE LINES on Twitter: twitter.com/jelsofron/status/1306563558063271936 And Instagram: instagram.com/empirelinespodcast
Support EMPIRE LINES on Patreon: patreon.com/empirelines
---
Hosted on Acast. See acast.com/privacy for more information.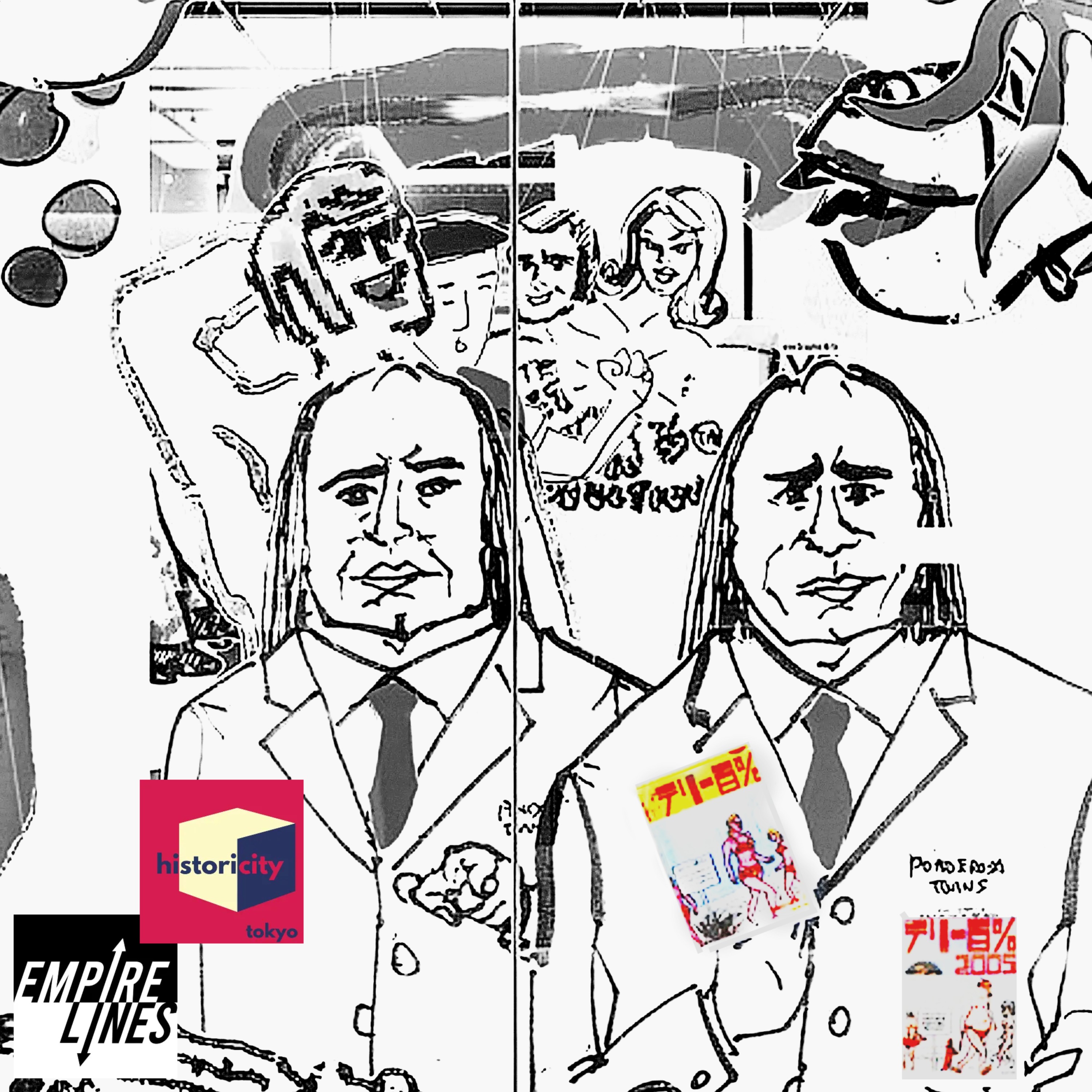 Search Results placeholder
The series has been featured in recessed.space, a repository for writing about art and architecture, and gowithYamo.
Presenter Angus Lockyer has also featured on the likes of BBC Radio London to promote the series.
Morning on BBC Radio London with Salma El-Wardany – 24-11-2022